Disclosure: As a participant in affiliate prograrms, we earn from qualifying purchases made on our website. If you make a purchase through links from this website, we may get a small share of the sale from these affiliate programs. You can read our complete
disclaimer
for more details.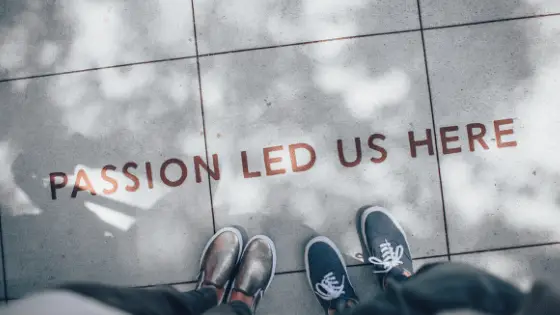 A popularly requested list. So, here it is. Below are 35 great quotes on civic engagement. 
Please note that popular quotes are often misattributed; exact phrasing, timing, and authorship can become muddled in historical records. With this in mind, I've taken care to verify, as much as possible, the authors of the phrases below – some have been popularly circulated with misattributions in the past.
"A small group of thoughtful people could change the world. Indeed, it's the only thing that ever has." – Margaret Mead

"Power concedes nothing without a demand. It never did and it never will. Find out just what any people will quietly submit to and you have found out the exact measure of injustice and wrong which will be imposed upon them, and these will continue till they are resisted with either words or blows, or with both. The limits of tyrants are prescribed by the endurance of those whom they oppress." – Fredrick Douglas

"The reasonable man adapts himself to the world; the unreasonable one persists in trying to adapt the world to himself. Therefore all progress depends on the unreasonable man." – George Bernard Shaw, Man and Superman (1903)

"Everyone thinks of changing the world, but no one thinks of changing himself." – Leo Tolstoy

"The world as we have created it is a process of our thinking. It cannot be changed without changing our thinking." – Albert Einstein

"Yesterday I was clever, so I wanted to change the world. Today I am wise, so I am changing myself." – Rumi

"First they ignore you. Then they ridicule you. And then they attack you and want to burn you. And then they build monuments to you." – Nicholas Klein, union speech to Amalgamated Clothing Workers of America (1914)

"The ultimate measure of a man is not where he stands in moments of comfort and convenience, but where he stands at times of challenge." – Dr. Martin Luther King Jr.

"Every so often, in the midst of chaos, you come across an amazing, inexplicable instance of civic responsibility. Maybe the last shred of faith people have is in their firemen." ― Kurt Vonnegut, Hocus Pocus

"Being the Queen is not all about singing, and being a diva is not all about singing. It has much to do with your service to people. And your social contributions to your community and your civic contributions as well." – Aretha Franklin

"What really matters from the point of view of social capital and civic engagement is not merely nominal membership, but active and involved membership." – Robert D. Putnam

"A single man is a crowd, and a crowd is a single man." – Democritus 

"How far you go in life depends on your being tender with the young, compassionate with the aged, sympathetic with the striving, and tolerant of the weak and strong. Because someday in your life you will have been all of these." – Walter Scott

"I think education is power. I think that being able to communicate with people is power. One of my main goals on the planet is to encourage people to empower themselves."  – Oprah Winfrey

"A man who stands for nothing will fall for anything." – Origins unknown

"Don't be in a hurry to condemn because he doesn't do what you do or think as you think or as fast. There was a time when you didn't know what you know today." — Malcolm X

"Civic engagement is very important. We all live here together and we need to look out for one another." – Elizabeth Goreham

"No matter what people tell you, words and ideas can change the world."― N.H. Kleinbaum, Dead Poets Society

"Education is the most powerful weapon which you can use to change the world"  – Nelson Mandela

"The way to change the world is through individual responsibility and taking local action in your own community." – Jeff Bridges

"Every great dream begins with a dreamer. Always remember, you have within you the strength, the patience, and the passion to reach for the stars to change the world." – Harriet Tubman

"What you do makes a difference, and you have to decide what kind of difference you want to make." – Jane Goodall

"Let us remember: One book, one pen, one child, and one teacher can change the world." – Malala Yousafzai

"If we could change ourselves, the tendencies in the world would also change. As a man changes his own nature, so does the attitude of the world change towards him." – Mahatma Gandhi

"Everyone must leave something behind when he dies . . . Something your hand touched some way so your soul has somewhere to go when you die . . . It doesn't matter what you do, so long as you change something from the way it was before you touched it into something that's like you after you take your hands away." ― Ray Bradbury, Fahrenheit 451

"I alone cannot change the world, but I can cast a stone across the waters to create many ripples." – Mother Teresa

"One of the great liabilities of history is that all too many people fail to remain awake through great periods of social change. Every society has its protectors of status quo and it's fraternities of the indifferent who are notorious for sleeping through revolutions. Today, our very survival depends on our ability to stay awake, to adjust to new ideas, to remain vigilant and to face the challenge of change." – Martin Luther King Jr.

"You never change things by fighting the existing reality. To change something, build a new model that makes the existing model obsolete." – Richard Buckminster Fuller

"How wonderful that no one need wait a single moment to improve the world." – Anne Frank

"Choose your corner, pick away at it carefully, intensely and to the best of your ability and that way you might change the world." – Charles Eames

"All human beings are born free and equal in dignity and rights. They are endowed with reason and conscience and should act towards one another in a spirit of brotherhood." – Article 1 Universal Declaration of Human Rights, United Nations 

"If you don't like something, change it. If you can't change it, change your attitude." -Maya Angelou

"We rise by lifting others." Robert Ingersoll

"No act of kindness no matter how small is ever wasted." Aesop, The Lion and the Mouse

"If you cannot feed a hundred people, feed one." Mother Teresa
---
Looking to get involved? Check out our post on community involvement for some great ideas.