Since its founding in 2019, Street Civics has fast become a leading resource for grassroots activists, community organizers, and the civically engaged; it has been cited in publications such as the Yale Law Journal Forum and Nonprofit Quarterly and has served as a resource for countless organizations and educational institutions such as the Meaningful Impact Hub and the California College of the Arts. 
Street Civics resources have reached over a quarter of million activists and educators across the world working on issues as far ranging as human rights and conflict to food systems transformation and climate change and much more. With unique and experiential insight, this website offers a concrete view into the often abstract world of social and institutional change.
Effectively organizing, strategizing, and executing advocacy campaigns can be complex and few resources connect the dots between grassroots mobilization and civic engagement to bureaucracy and the policymaking process. Street Civics helps fill this gap by providing a full range of resources and services to help even the most novice advocates feel confident about their ability to create meaningful change.
About the Founder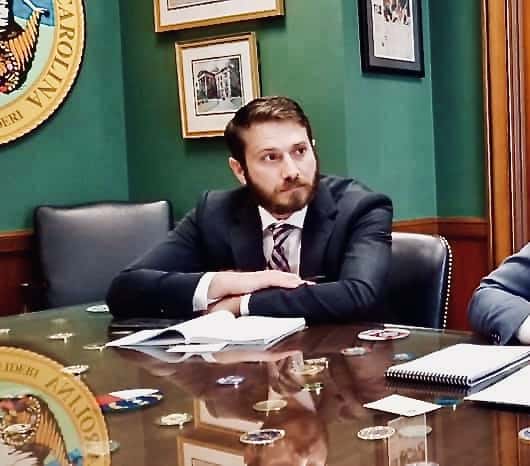 After nearly two decades in government affairs and international relations, Dan Jasper founded Street Civics as a resource for activists and advocates after noticing a gap in practical material. Since 2007, he has worked at the local, state, national, and international levels and has over a decade of experience working with nonprofit organizations focused on issues such as international affairs, sustainable development, social justice, climate change, and peacebuilding.
Besides managing Street Civics, Dan is currently a policy advisor for Project Drawdown where he works to bridge the gap between science and international climate policy. He also serves on the board of the Janelia Foundation.
Previously, he worked for the American Friends Service Committee where he advocated for peace, humanitarian cooperation, and international development in Asia with an emphasis on US-North Korea and US-China relations.
He has co-founded and led several coalitions including the Korea Peace Network and the Lift Sanctions, Save Lives network. Through these groups, Dan helped spearhead the first pieces of legislation calling for a formal end to the Korean War, large-scale sanctions reform efforts, and major collective actions – altogether coordinating over 110 organizations, representing over 65 million supporters.
Dan has been published extensively and has appeared in a wide array of US and international media outlets such as the Associated Press, illuminem, NHK, the Washington Times, NBC, Reuters, the New York Times, the Nation, NK News, the African Times, and many more.
From 2014 – 2015, he worked for World Learning where he administered the State Department's International Visitor Leadership Program (IVLP). He also served in the Peace Corps and Peace Corps Response assisting national ministries with local education programs in Turkmenistan from 2008 to 2010 and in St Lucia from 2013 to 2014.
Dan worked for the UN Office of the High Commissioner for Human Rights, the Minnesota House of Representatives, and Congresswoman Betty McCollum early in his career. He received a Paul D. Coverdell Fellowship from 2011 to 2013 where he provided nonprofits like Democracy North Carolina with policy analysis on local issues such as voting rights. He holds a Master's in public policy and certificate in international development from Duke University in addition to a Bachelor's in global studies, cultural studies, and linguistics from the University of Minnesota – Twin Cities.