Disclosure: As a participant in affiliate prograrms, we earn from qualifying purchases made on our website. If you make a purchase through links from this website, we may get a small share of the sale from these affiliate programs. You can read our complete
disclaimer
for more details.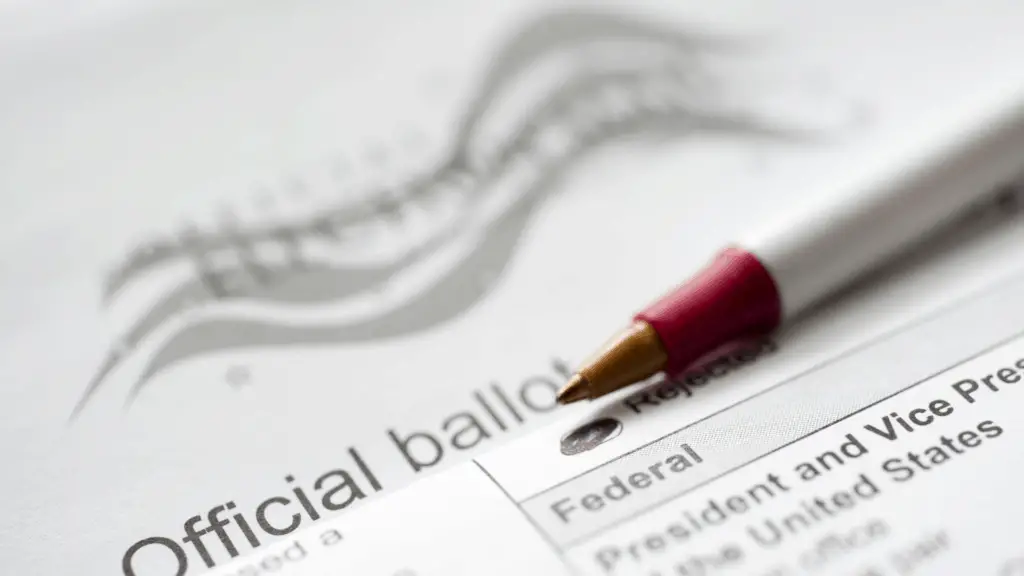 Election day is a big deal and knowing the basics are essential! Below are some of the most commonly asked questions every election season as well as links to key local information.
Happy voting!
---
Registering to Vote
Can I vote without registering?
North Dakota is the only state that allows voters to cast their ballot without registering. All other states require voters to register.
Does voter registration expire?
Voter registration is permanent. However, in many locations voter registration lapses if the individual does not vote during a certain period of time or number of elections – typically two to four years or two general elections. Voters also need to re-register if they've moved. 
To find out more, contact your local officials using the link provided here.
Can I vote without an address?
Voters are not required to have an address to vote. In all 50 states, individuals cannot be turned away if they don't have a permanent address, provided they are otherwise eligible. Voters may list homeless shelters, courthouses, and other locations on documentation.
However, in most locations, voters must provide an address to receive mail such as a P.O. box or friends mailing address. Voting without a permeant address can be difficult and voters may need to speak with local election officials to find a solution.
Can I vote without a driving license?
Voters are not required to have a driver's license to vote. While individuals may register with a driver's license, they may also use other forms of identification such as a social security number. 
Can I vote using a passport?
Voters may use a passport to vote and/or register. Find your local registration information here.
---
In the Booth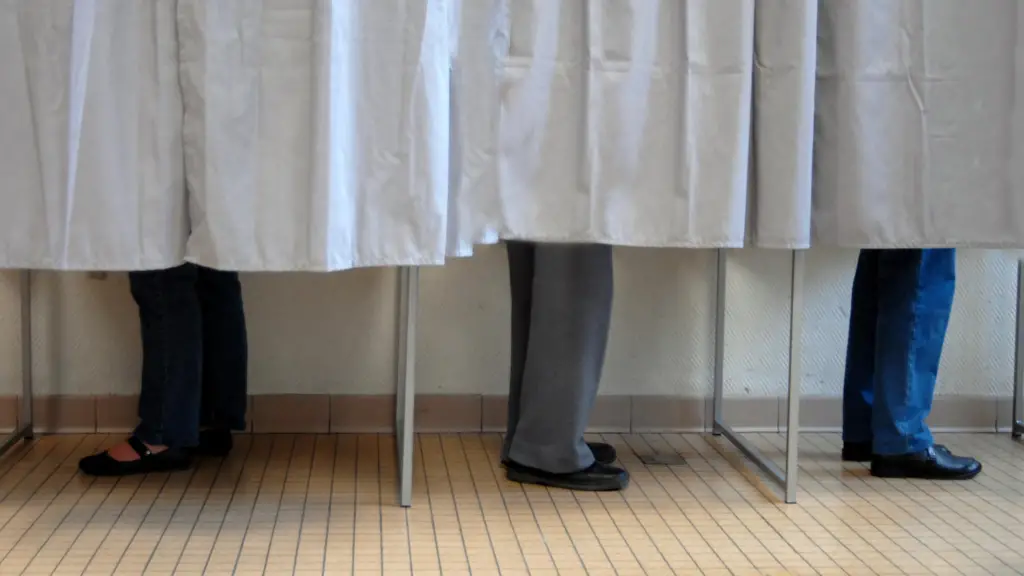 Can I bring a baby and/or child into the voting booth?
In all 50 states, voters are allowed to bring infants and children into the voting booth with them. Some states do set maximum age limits for children accompanying adults, however. 
To find more about your local voting laws by following the links provided in this section.
Can I bring a bag into the voting booth?
Voters may be able to bring personal items such as a purse or bag into the voting booth with them. However, local regulations may vary. Contact local officials for more.
Can I bring my cell phone into the voting booth?
Laws regarding cell phone use in and around polling stations – including for the use of taking pictures – vary greatly by state. Voters can usually bring a cellphone into the booth; however, they are normally prohibited from using their phones while voting.
Contact local officials for more information – see links provided here.
Can I bring notes into the voting booth?
Yes! Voters are allowed to bring notes with them into the voting booth. It is always important to bring a hard copy of the notes. However, some locations do not allow cell phone use in the voting booth and there is always a risk of electronic failure or the battery dying.
Can I bring my own pen?
Voters may use their own pen to mark paper ballots for elections in the U.S. However, pens are provided and electronic voting may also be an option.

NOTE: voters may be asked to use a stylus (provided by poll workers) in order to electronically register and/or check-in. If voters would like to avoid touching the stylus, it may be helpful to bring their own in order to enter their information on electronic tablets or iPads before voting.
Can election candidates vote for themselves?
Election candidates are allowed to vote for themselves. In fact, it is expected that candidates will do so because they should genuinely believe they are the best candidate. Voting for the opposition would not instill much confidence among supporters.
---
Privacy and Security
Is voting secret?
In the U.S, voters cast their ballots anonymously in general elections and primaries – though, some caucuses still require an open ballot. While the U.S. Constitution does not guarantee the right to a secret ballot, the practice is standard among states and secret ballots became universal by 1892.
Are voting records public or private?
Some voting record information is public such as name, address, and party affiliation; other information may also be public. Some states have laws protecting voting records for certain individuals such as victims of domestic violence and public servants. 
Contact local officials or a lawyer for more information.
Can voting machines be hacked, rigged or tampered with?
Many cybersecurity experts agree that electronic voting machines can be vulnerable to hacking. While voting machines aren't meant to be connected to the internet, it does not fully protect the machines from being hacked. In general, experts agree that paper ballots are the most secure form of voting.
Are voting machines connected to the internet?
Voting machines are not supposed to connect to the internet and the vast majority are not. However, an investigation by the National Election Defense Coalition (NEDC) revealed that at least three dozen local systems were connected to the internet in 2020.
Is voting by mail safe/Can voting by mail be rigged?
Voting by mail is safe. Voter fraud is extremely rare in the U.S. One review showed that voter fraud cases are between 0.0003% and 0.0025%. News21, an investigative project that examined over one billion votes between 2000 and 2012, found only 491 incidents of absentee ballot fraud.
---
Basics of Elections & Voting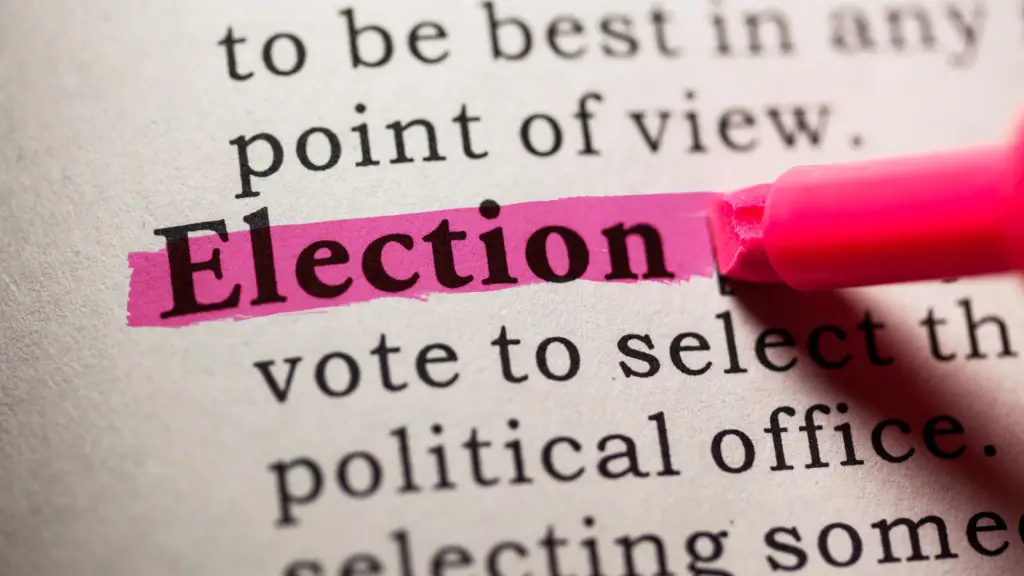 Election vs voting
An election is an event in which a community chooses a candidate for office. Individuals cast their votes (or choice of candidate) which, depending on the system, directly or indirectly determines the winner of an election. 
In U.S. presidential elections, for example, candidates with the most votes can still lose the election because the president is chosen by the electoral college as opposed to the popular vote.
Election vs appointment
An election is a democratic process for choosing public officeholders; individuals can vote for their candidate of choice and the winner is placed in office. Appointments, in contrast, are when officials select an individual for a position without input from the public.
Election vs referendum
Elections are democratic processes where ordinary citizens choose officeholders such as mayor or president. Referendums, on the other hand, are a democratic process where ordinary citizens vote on specific policy proposals or laws.
Election and voters responsibilities
During elections, voters are responsible for:
Knowing the candidates and issues;
Maintaining up-to-date registrations;
Knowing when and how to vote in their location;
Bringing proper ID (if required);
Treating officials with respect;
Respecting the privacy of other voters,
Reporting any issues or suspicious activity;
Making sure to follow registration and ballot instructions correctly.
What is the difference between the general election and primary election?
The purpose of a general election is to determine which candidate will hold office. General elections are distinct from primaries and caucuses, which select the candidates to run in the general election.
Are primaries only for presidential candidates?
Primaries are not only for presidential candidates; primaries are held for many offices including representatives and senators, as well as, local offices such as state representatives and mayors.
How many states have caucuses instead of primaries?
As of 2020, five states and three U.S. territories use caucus systems. The states are Iowa, Nevada, North Dakota, Wyoming, and Kentucky (Republican party only). The three territories are American Samoa, The U.S. Virgin Islands, and Guam
What do "seats" mean in an election?
In the context of elections, the term "seat" refers to an office or position. Often the term refers to positions in legislative bodies. For example in the U.S., candidates can run for a "seat" in the House of Representatives, meaning they seek to represent their district in Congress.
When voting what does incumbent mean?
Generally, an incumbent is a candidate who currently holds office and is seeking re-election.
What does independent candidate mean?
An independent candidate means that the individual is not affiliated with any political party. 
When voting, what does "I" mean?
When voting, "I" means "independent." In other words, the candidate is not affiliated with any political party.
Links for Local Voting Information