Disclosure: As a participant in affiliate prograrms, we earn from qualifying purchases made on our website. If you make a purchase through links from this website, we may get a small share of the sale from these affiliate programs. You can read our complete
disclaimer
for more details.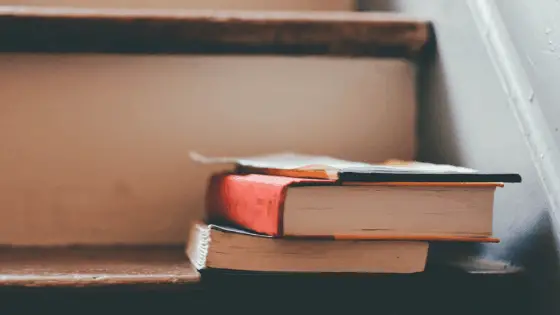 If you're new to grassroots activism and organizing, it can be difficult to know where to begin. How does one go about bringing change to a community?
Likewise, if you're a veteran advocate you may find yourself looking to brush up on the basics in the midst of a long campaign. 
This post breaks down two key types of resources for grassroots activists and the top two books to get you started.
Two Key Types of Resources for Activists
Changing public attitudes and government policies can seem like an inexact science.
Worse, the thought (or reminder) that you may be required to put yourself "out there" and be a vocal community member may seem exhausting.
Luckily, many brilliant minds have written about creating social change and these resources can help anyone go from envisioning changing to executing a grassroots campaign – and actually have fun doing it.
Grassroots activists will want to get familiar with two key categories of resources right off the bat.
1) technical: resources that describe government processes and how to mobilize people for community action, and
2) behavioral science: resources that look at human behavior. For example, these books look at how we make decisions, build relationships, and communicate effectively. 
Technical resources often describe key processes in government, but understanding how and when to engage those processes isn't always clear. 
Finding the right technical resources, then, can be the first hurdle many advocates face.
Behavioral science resources, on the other hand, face a different set of challenges.
These resources are often found on best-seller lists and can veer into 'pop science' territory. As a word of caution, some of these resources can come close to over-simplifying human motivations or, worse, take on gimmicky overtones.
However, behavioral science is essential for anyone looking to do grassroots activism, community organizing, or civic engagement more broadly.
While it can be tempting to view government as a giant bureaucratic machine, never forget that bureaucracy, at its core, is a very human machine.
Understanding how each of us (including yourself) makes decisions is paramount in advocating for change.
While the challenge, of course, is putting this knowledge into action, the first step is to begin building a knowledge base that will help you develop the instincts and mindset you'll need to navigate bureaucracy while at the same time building consensus among individuals
Below are two books – one technical and one behavioral science resource – that are essential for every advocate and organizer.
---
1) Organizing for Social Change 4th Edition, Midwest Academy Manual for Activists (technical resource)
Organizing for Social Change is the textbook for grassroots activists. The manual (and it is a manual) is organizing 101 – no small feat!
It's impossible for a single book to serve as a technical resource that applies to all situations and all advocates, but this book comes as close as one can get (and it's easily forgiven for what is not included).
While the book is geared toward local organizers the authors manage to generalize enough that the examples given should be directly applicable, easily adaptable, or serve as useful inspiration for activists at any level on any issue.
Readers will gain a solid understanding of how to work with communities and engage bureaucracy effectively.
How to Plan a Grassroots Campaign
The book offers tools for planning and strategizing which are essential; good planning can make or break campaigns.
Organizing for Social Change will give you quick, painless methods of planning and great examples of implementation. The various checklists and charts contained in the book offer a clear roadmap on how to use your knowledge to inform strategy and decide on tactics.
This planning process and the tools offered in this book can make the difference between an angry mob and an organized movement for change.
The authors, the Midwest Academy, have decades of first-hand knowledge in advocacy and it shows.
Many of the anecdotes will stick with you and help develop ideas down the line. In other words, this book is the 'instinct-builder' you need to begin. Even if the material doesn't strike you immediately, it will certainly stick with you and mature into professional wisdom in time.
Personal Experience with this Book and Grassroots Activism
This book is officially the first resource recommended by Street Civics because of my firsthand experience with it.
Once, when I began working in a particularly challenging advocacy position, I made an initial round of cold-call meetings with veteran advocates to get an understanding of the issues.
Nearly everyone I spoke with recommended that I get in touch with a specific individual who had done incredible work in a fairly similar role as the one I had just stepped into.
After weeks of trying to get in touch, I finally had the opportunity to sit down with this individual. Her first piece of advice?
Buy this book.
I followed her advice and was grateful I did; that's why this book is the first resource I recommend to anyone that wants to learn or get better at community organizing – no matter what their level of experience or issue.
2) How to Win Friends and Influence People, Dale Carnegie (behavioral science resource)
If you haven't read it yet, you've likely at least heard of this book. How to Win Friends & Influence People by Dale Carnegie has firmly established itself as the quintessential "self-help" book.
Yet far from being a series of feel-good phrases and commonsensical ideas, the book offers two very important things for grassroots activists:
1) concise actionable principles that can improve communication skills, and
2) the book offers readers a glimpse into an important era when the Western world was just beginning to explore behavioral sciences.
Important History
The book was born from a particular phenomenon among a small group of people at the start of the 20th century. Carnegie and his contemporaries such as Napoleon Hill were searching for some sort of 'formula for success' in a time marked by the Great Depression.
Carnegie's book tapped into people's understanding that how we deal with people is key to our success; and, dealing with people can be difficult.
The book's guidance on communication captured people's attention so effectively that the book became one of the first-ever international best sellers when it was published in 1936. The book has since been translated to almost every written language and has sold over 15 million copies worldwide since its publication.
This book has made its mark on history and still impacts social trends playing out today in areas ranging from business and investing to music and sitcoms.
While Carnegie's book (and other work coming out of this period) is not without criticism, it's important for those studying grassroots activism because it provides key foundational knowledge for effective dialogue and relationship building.
Today, you can find many books on behavioral science with more up-to-date examples, but I highly recommend starting with this quick-read classic to start learning the fundamentals (check back for more recommendations on resources related to communication).
Seeing Other Points of View
The book concludes (though not explicitly) at various points that our success in building relationships comes down to our ability to control our reactions and reframe our messages to others.
Understanding your own tendencies and how to see things from different perspectives are critical skills for grassroots activists.
While Carnegie points out several times throughout the book that these principles should not be used insincerely, a few have expressed worry that the book could be read as a guide to manipulating people.
Readers should note that there are a few examples of these principles being exploited for malevolent purposes.
For example, Charles Mason famously used what he learned from this book and Dale Carnegie's classes to convince others to commit murder for him. While distributing, the episode points to how powerful simple principles can be and the need for everyone to be familiar with these principles – if for nothing else, to avoid being manipulated yourself!
It's worth reminding readers too that the book is set in the politics of the mid-1930s. So, the references may sound obscure and, at times, insensitive.
However, the book can be read in another way. Firstly, which is that these references are an important reminder that politics have always been unpredictable. In fact, reading the political dramas of another time can be a refreshing break from the current political climate.
Secondly, Carnegie repeatedly alludes to an underlying humanistic principle that Henry Ford put best, "if there is any one secret of success, it lies in the ability to get the other person's point of view and see things from that person's angle as well as from your own."
The ability to see the world from someone else's perspective is critical in building meaningful social dialogue. So, keep in mind that some of the anecdotes in the book are exercises in seeing things from another's perspective.
Word to the Woke
One last word to the woke on How to Win Friends & Influence People.
A few of Carenige's principles may seem very "unwoke" — such as "smile," "let the other person feel like the idea is his or hers," and "throw down a challenge."
These ideas, while a bit out of touch today, were seeds that later bloomed into more mature understandings of human behavior (again, the book was written in the 1930s).
For example, recent research does show that smiling, even when the person is feeling bad, improves your mood and social interactions.
The notion that you should "let the other person feel like the idea is his or hers" is a primitive model of consensus building in that the idea is to facilitate a dialogue in which all participants are able to clearly state problems, articulate goals, and agree on solutions.
So, we understand that forcing an idea on someone is unsustainable while coaxing out solutions from dialogue produces lasting change.
Carenige's principle to "throw down a challenge" may have fallen prey to the idea that competition is the only thing that drives progress.
While this debate is too much to grapple with here, it is worth noting that Carenige's examples may have demonstrated other the principles like the power of feedback on performance – as opposed to the impacts of competition in particular.
In one example, employee performances improved as soon as measurements of performance were introduced. While friendly competitions between groups of coworkers followed in the example, that may be a separate phenomenon altogether.
So, readers should be aware that there may be several behavioral patterns playing out in any single action by an individual or community.
A Quick and Important Read for Grassroots Activists
Regardless of whether or not you agree with everything the book says, readers will get an important understanding of how human relations can be simultaneously complex and simple and what it takes to build meaningful social connections.
On top of that, readers will get a bonus understanding of the roots of current social trends and behavioral sciences. This understanding will give grassroots activists the long-term perspective of social trends they need to make changes in their communities.
Looking for more on advocacy? Check out our post that tells you three things you need to know.