Disclosure: As a participant in affiliate prograrms, we earn from qualifying purchases made on our website. If you make a purchase through links from this website, we may get a small share of the sale from these affiliate programs. You can read our complete
disclaimer
for more details.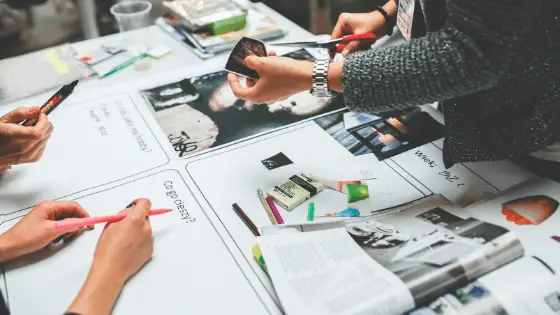 Campaigns can get started on any budget and without many services, but coordinators will inevitably need to be familiar with some basic services and equipment.
At minimum, campaign coordinators need to have a good printing company on hand and be familiar with public address systems (PA systems). After much research and use, I recommend Mimeo for everyday printing, GotPrint.com for signage, banners, etc, and the Fender Passport Event Portable PA System.
For printing services, the most important takeaways from this page should be that some recognized brand names in the printing industry are not always the best option. There are a few high quality and affordable mid-sized firms with global reach that coordinators should know.
In terms of equipment, I have two big messages for organizers – 1) make sure your speakers have a stand!!! 2) Bullhorns are a good option too – as long as you don't buy the toy versions.
As always, if you're not finding what you're looking for or the products and services below don't meet your expectations, we want to know about it! Tweet us @streetcivics.
Index
Campaign Materials and Services
Despite the action happening in the digital world, physical materials are still essential for political and issue campaigns. Things like printed flyers, reports, banners, signs, stickers, etc. can be very effective when professionally done and distributed thoughtfully.
In my experience, it's good to have a handle on at least two categories of printers – 1) a more generalized printer that can deliver in a pinch for the most common types of materials like flyers or reports; and, 2) a specialized printer that knows the needs of political and issue campaigns and can print things like yard signs, stickers, banners, etc. Below is my number one recommendation for both categories.
Document Printing: Mimeo (Good in a Pinch)
The coordinator-printer relationship is a sacred connection. I do not treat this subject lightly. 
The document printer will likely be one of the most used services for coordinators. At a minimum, document printers will need to be high quality, trustworthy, and be able to perform tight turnarounds. I recommend Mimeo which meets and far exceeds these minimum needs.
Two words of caution in looking at printers:
Resist gravitating towards the more well-known companies and franchise printing stores. There are a number of printing services that have a lot of brand name recognition (you know which ones I mean), but they don't quite have the follow-through. Dig around a bit and establish a relationship with a printer for the best results.

Prepare for the worst. When it comes to document printing, always operate with partners that can come through at the last minute. Inevitably, deadlines get moved, research gets delayed, events get rescheduled – something will come up that will require flexibility on the part of your printer. Starting with this in mind can save you when the unexpected happens – because it will.
Having been through the gamut of experiences when it comes to printing and printing services, I have come to trust only a handful of companies and my first recommendation is always Mimeo. 
Mimeo has been steadily growing in the printing industry since the 1990s. Today, they've got a great reach and operate in over 140 countries. The company has great customer service who are responsive and helpful. Needless to say, Mimeo enjoys a strong reputation for quality.
The thing I love most about Mimeo though is that I feel very confident in their speed of delivery. In printing turnaround, Mimeo can beat the local franchise printer in my neighborhood. That's amazing and I don't see any evidence that their speed impacts their quality. 
Mimeo is also a great long term partner too; they have a lot of services and content that coordinators can (and should) utilize. For example, Mimeo offers nonprofit partnerships and a sizeable library of support resources that are a great free education for coordinators and designers.
Mimeo does seem to be in growth mode lately and I am hopeful that their growth will not come at the expense of quality or customer service. They do seem to have a slightly high turnover rate among their staff which is something to keep an eye on.
Nonetheless, Mimeo is still one of the best choices for document printing and I would highly recommend snooping around their website. At the very least, readers can learn a bit about developing communication materials.
Campaign Signs, Banners, Stickers, Etc: GotPrint.com
For some campaigns (especially political campaigns), the printer who takes care of yard signs, banners, stickers, and other customized projects will be one of the most crucial relationships. 
Custom printing for campaigns is important to build awareness and to build authority on an issue or as a candidate. So, it helps to work with a printer that knows campaign needs. I recommend GotPrint.com as it has a lot of experience working with campaigns and keeps the process simple.
GotPrint.com actually has an entire lineup of materials for political campaigns (usable for issues campaigns too). That alone sets them apart from many of their competitors who have a sea of materials that coordinators can easily get lost in. GotPrint.com has an established line of industry favorites so coordinators don't have to worry about sorting through to find materials that seem like a good idea.
On top of that, GotPrint.com has plenty of room to be creative. They offer an array of materials far beyond political campaign items that might give coordinators a creative edge. They also offer graphic design services such as logo design. However, I would suggest starting with Upwork for these types of services (see here).
GotPrint.com has a pretty sturdy reputation for being such a young company. Starting in 2001, the company quickly went from mom and pop to a sizeable industry competitor. As with Mimeo though, I'm hoping that growth doesn't come at the expense of customer service down the line.
A word of warning: while this type of printing can be easy, it is also detailed-orientated. Coordinators can run into a lot of issues if they rush through the process and not all printing companies are very forgiving with customer errors. 
No matter what company you end up printing with, take your time in setup! If you feel rushed – the order will come out rushed. It's that simple. Please, please take your time to carefully read instructions and follow the design process as required by the company. Taking your time now can save you hundreds, thousands of dollars in the future!
GotPrint.com has a pretty favorable rating in the customer service department. I have heard, however, some complaints that they have come down hard on customer errors. That being said, the company still enjoys one of the best all-around reputations in the industry and I wouldn't hold a small number of customer quibbles against them at this stage. 
Again, follow the instructions carefully! If you follow GotPrint.com's process well, you shouldn't need much or any customer support. 
Campaign Web Design and Freelance: Upwork
See our digital communications resource page here.
Equipment for Campaigns
Depending on the design of the campaign, some coordinators may need their own sound systems. If you're planning small to medium-sized outdoor rallies or demonstrations (around 500 people or less outdoors), you might want to consider investing in a public address (PA) system.
A worthwhile PA system that can operate indoors and outdoors will run around $500 and up. While there may be a temptation to buy lower-priced sound equipment meant for musicians, this equipment is usually too low to the ground or not reliable enough for rallies or demonstrations.
If you're on a budget and need to boost your voice, we'd recommend getting a solid megaphone. Just be careful! If it's priced like a toy, it is a toy. Don't buy a ten dollar megaphone and expect much.
I'd also encourage coordinators to invest in a reliable first aid kit. Any events that are political in nature can be risky and, really, any time you get a group of people together there is a chance of someone getting hurt for one reason or another. While I hope it's an investment you never have to use, a first aid kit can be a good idea for coordinators.
Below are my top recommendations for a PA system, megaphone, and first aid kit.
Public Address (PA) System: Fender Passport Event Portable PA System Bundle
If you're planning on holding rallies or demonstrations of 500 people or less, you might want to consider buying your own PA system. Renting can be cost-prohibitive if it's something you plan on doing often.
Since organizers are often on a budget and on the move, it can be a good idea to invest in a portable system suitable for both indoors and outdoors. Speakers should also be elevated to carry sound further and over an audience. For this, I recommend the Fender Passport Event Portable PA System Bundle.
The Fender PA system is an industry favorite; it often gets glowing recommendations from the leading audio equipment reviews and with good reason. The system is likely the best value for budget-conscious coordinators.
The Passport Event line has been around for a while and has consistently gotten better with each generation. Keep in mind, the system is designed to be portable. So, don't be surprised by the small speakers; they perform well and live up to the trusted Fender name. 
I highly recommend making your life easier and going with the event bundle which includes a microphone, compact speaker stands, XLR cable, and instrument cable. You can find the bundle through our Amazon affiliate link here. The venue bundle might be good if you're ready to step up your equipment. You can find the venue bundle through our Amazon affiliate link here.
While both models should have your needs covered, I would suggest a test run and to double-check that you all have all the necessary cables well in advance of your event.
Remember, the system is not battery powered – you will need to plug it in! While it can be tempting to buy a battery-powered low-end PA system, it's not worth it. If you can't swing a full PA system with elevated speakers at the minimum – get a megaphone.
Megaphone: Amplivox SB602R
Megaphones are practically the mascot of activism and there's a reason. They can be an effective and inexpensive way to communicate with large crowds. 
PA systems can require a moderate budget as well as room for storage and transportation. On top of that many systems need power sources and set up. Megaphones, then, can be a perfect substitute when PA systems aren't feasible. I highly recommend the Amplivox SB602R for organizing large groups.
The Amplivox is a serious piece of equipment. It is not the ten-dollar "megaphone" that comes up on your google search. Those are toys. Again, if it's priced like a toy, it is a toy. Good megaphones will likely cost $100 or more.
The Amplivox has an impressive range of up to a mile and is powered by a rechargeable lithium-ion battery. So, the megaphone should be good for a long afternoon (8 hours) of long-winded speeches. You can find it through our Amazon affiliate link here.
While the Amplivox is a no-nonsense megaphone, it does come with a siren and a whistle which can be handy if coordinating demonstrations and processions. It's also waterproof and durably made with "high impact" steel and plastic.
First Aid Kit: Surviveware Large First Aid Kit
First aid kits are something no one ever thinks of until something goes wrong. It's a good idea for coordinators to think ahead and have a first aid kit on hand for demonstrations or rallies – just in case.
Coordinating demonstrations or rallies can result in all types of scenarios. It's good practice for organizers to be familiar with first aid and have a durable, trusted first aid kit on hand. I recommend the Surviveware Large First Aid Kit, which is portable, organized, and comes with over 200 items.
While a first aid kit is something we hope we never have to use, it is essential that the kit is durable and contains as many items as possible that could be useful in the case of an emergency. For these reasons, the Surviveware large kit is my top recommendation for organizers. 
The kit is built for rugged environments like boating and outdoor activities. So, it's designed to last and handle a number of scenarios.
There is a small version of the kit as well but for bigger demonstrations (over 250 people), I'd recommend the large kit.
---
Looking for more resources? Start here.