Disclosure: As a participant in affiliate prograrms, we earn from qualifying purchases made on our website. If you make a purchase through links from this website, we may get a small share of the sale from these affiliate programs. You can read our complete
disclaimer
for more details.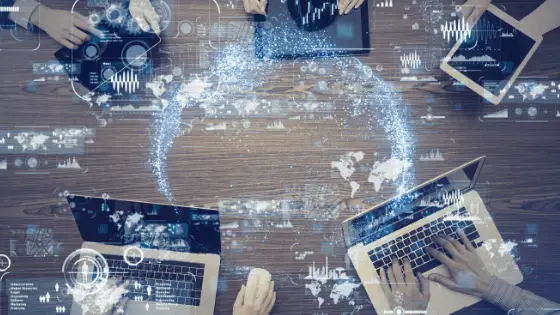 Index
Getting Started with Digital Campaigns
Digital communications have become essential to political and issue campaigns. If you're just getting started in this area, you might want to check out two Street Civics posts – 1) The Impact of Social Media on Politics and 2) Political Campaigns on Social Media (Notes from My Research). I spent months researching these articles and came across some important lessons for campaign coordinators. 
If you're ready to get started on building a web campaign though, there's no reason to wait or spend much money! Starting with a single social media account and website is usually the best way to jump-start a campaign. I recommend setting up a website with Bluehost and WordPress.
While many consultants and internet marketers suggest casting a wide net with multiple social media accounts, I would not suggest this approach unless you have dedicated communications staff. 
If you're just getting up and running or are generally low on staff or time, my strong recommendation is to pick one social media platform and put all your energy into that particular platform. Social media is more work than people often think and it can occupy a lot of a coordinator's time. So, concentrating on one platform first keeps you focused and should allow you to transfer some of that following to other platforms when you're ready. 
(If you're trying to transfer audiences from one platform to another, one way to do this is by promoting a series of posts to your established audience that lets people know you can now be found on X social media platform too. It's perhaps simple, but not easy; an engaged following helps a lot.)
Social media accounts will only take you so far though. If coordinators want to truly have a presence on the web, they'll need a dedicated website. Web development can be a stumbling block for many campaigns for a variety of reasons, but a lack of know-how or experience should never get in the way. Setting up a website is simple these days, and it can be done cheaply.
While I have run issue campaigns that relied exclusively on email listservs and social media, the campaigns were ultimately limited in their reach. Inevitably, we would be faced with questions about where to host public materials for events or actions.
A dedicated website provides you with a lot more opportunity and visibility then social media accounts and listservs. Done right, a website and blog could help shape how people talk about your campaign or issue. Many issue campaigns never quite get to the point of setting up a website though, which can be the very tool needed to propel them to the next level. 
Beyond websites and social media, there are several bonus tools that coordinators can use to take their campaigns to higher levels. Tools like email list providers and graphic design. If you're in the growing stage and ready to expand your campaign, I've provided resources below that can help you on your way to change the world.
The resources are broken down into the following recommendations:
Street Civics is working hard to examine other important services for coordinators including government directories and tracking services, communications strategies, YouTube growth, constituent relationship management software, and more! 
We hope you will bear with us as we take the time to properly assess these industries. In the meantime, if you're not finding what you're looking, tweet us @streetcivics.
A Note on the Street Civics Model
I have spent the last few years exploring the links between advocacy and internet marketing; I have learned a ton. As an advocate, I was surprised at how much expertise from the internet marketing world is not seeping into the advocacy space. 
Many advocates are experts on their issues, government processes, policies, etc., and internet marketing can seem like a world away from politics and social change. But, there are some crucial lessons that advocates can take from internet marketing including how to set up a presence online, building an audience, getting your issue out there, and translating online activity to offline engagement.
I hope to leverage some of what I learned from internet marketers to help advocates quickly establish their online presence and find innovative ways of getting their message out there. Having devoured the material from countless "marketing gurus," I've distilled some important lessons down to a process that has worked for me. 
To be sure, there are a million ways to set up digital communications and I encourage you to explore different models on your own. But, because I know this process works, the recommendations below are primarily based on what this site is doing or has done (or what its sibling projects are doing). 
Readers should also be aware that Street Civics now follows a business model put forward by Income School, LLC. I am a (very grateful) customer and student of theirs. Street Civics would simply not exist like it does today without the help of the good people at Income School. 
So, many of my recommendations below align with their recommendations. If you're just getting started online, I would highly recommend looking through some of their content. You can peruse their catalog via our affiliate link here.
While the name Income School may be alarming to some nonprofit advocates, I have four good reasons for having absolute confidence in their material.
They have a proven model of success. Income School is run by Ricky Kesler and Jim Harmer who are both accomplished internet marketers. They each have an impressive portfolio of successful websites they've built over many years. Their model focuses on quality content and that's why it works. Not only that, but they decided to sell all of their websites so they could start over and make sure that they are teaching the most update to methods. Not many marketers would do that!

As mentioned above, I am a customer and student. I participate in their Project 24 program because I know their model works and I trust their analysis. I'm 100% comfortable recommending their content.

VERY Reasonably priced products. Income School puts out quality, easy-to-use products that even individuals and nonprofits can afford.

Other customers demonstrate success. The community around the Project 24 program has demonstrated success with their model. I've spoken with members who have supplied data showing their growth.
Website Hosting and Development: BlueHost & WordPress
Building a website is much easier than it used to be. If you're new to building websites, you can think of it as building a virtual office. You'll need at least five things to get started:
| Virtual office | Website | Recommended Provider |
| --- | --- | --- |
| Property (in a neighborhood) | Host (on a server) | Bluehost |
| Address | Domain (e.g. www.example.com) | Bluehost |
| Materials and equipment | Website builder | WordPress (integrated with Bluehost) |
| Exterior | Theme | X Theme for simple sites with room to grow; Acabado for blogs; Divi for advanced custom design |
| Interior and furnishing | Pages and content | You create! |
The good news is that three out of the five things necessary to build a website can be packaged together – host, domain, and website builder. You'll need to choose a theme (or the exterior of your virtual office) based on your needs. Building out the pages and content is up to you. The process can be a great way to hone your expertise on a topic even further.
For the first three items – hosting, domain, and website builder – I highly, highly recommend setting up with BlueHost. This site uses BlueHost and I have had a fantastic experience with them. An account comes integrated with WordPress (one of the most popular website builders). The fact that WordPress comes already installed avoids a lot of headaches that often come down the line with other providers. BlueHost also comes with a free domain name to start. 
I would also add that BlueHost has great, U.S.-based customer service who are extremely patient. They also automatically backup your site (though it's still a good idea to make a backup copy yourself). You can start with BlueHost for just a few dollars (ranging from $3.95 to $13.95) a month via our affiliate link here.
The whole experience is well-packaged and easy-to-understand. BlueHost is the best option for those just getting started and for sites with less than 100,000 visitors per month. Sites over 100,000 visitors per month, though, may want to consider migrating to another host such as WPX.
A quick note on WordPress. Over 25% of all websites on the internet were built using WordPress. That's a lot, but it doesn't necessarily mean it's the best builder. In fact, I can't say that it is. I can say, though, that WordPress is pretty easy to understand as far as website builders go. Once you get the hang of it, it'll seem like second nature to you.
The other option I might suggest considering is Wix, but I would recommend this for static websites that may not need a lot of updating or customization.
If you're brand new to web building, allow yourself a few weeks to get the hang of things. I recommend starting with these sites for support on WordPress: 1) WP Beginner, and 2) BlueHost's walkthrough of WordPress.
Themes (or the exterior of your virtual office) can be a bit overwhelming at first, but it's also an exciting part of the web design process. Taking a moment to choose a good theme now can pay off in the long run.
Trust me, the wrong theme can make your life miserable. There are a lot of free themes out there, but I encourage you to invest in a good project. Free themes usually have poor customer service, functionality, speed, and can be more vulnerable to cyber-attacks.
I suspect most campaigns will want to build one of three types of websites: 1) a basic landing page for a campaign and/or petition, 2) a blog or 3) a custom design. My recommendations for each type of website are as follows:
| Theme Type | Recommended | Reason |
| --- | --- | --- |
| Basic landing page with room for future growth | X Theme | X Theme is a popular theme and is very customizable. It's well priced and the least expensive option I'd recommend. You can do a lot of things with X Theme, but you can also keep it very simple. So, if you want to start simple, but also want room to grow, this might be a good option for you. I would caution that over the past few years some users are reporting a decline in the quality of the theme, but this doesn't seem to be a deal-breaker for the majority of users. |
| Blog | Acabado | This site uses Acabado. It's easy, fast, and clean. I love this theme. I would highly suggest considering Acabado if you think you'll be doing a lot of writing or want a blog. Even if you don't want to set up a blog, though, Acabado can be remodeled for a simple campaign website. The price is reasonable considering that the product might be in a class of its own in terms of speed and ease of use. You won't likely need a lot of customer support. |
| Custom | Divi | Divi is an industry darling and has one of the best page builders of any themes. Divi is best for intermediate or advanced users and it's on the pricier end. I would recommend Divi for campaigns ONLY IF they have a clear picture of what they want to build and it requires a lot of customization. If you're looking to unleash your creative side, get Divi! |
Email List Provider: sendinblue
Email lists can be great fundraising and awareness building tools. They are the lifeblood of civic organizing as well as internet marketing, but these industries have different favorite approaches to managing email campaigns and communications. 
In my opinion, especially for those just getting started, I would recommend borrowing a page from the internet marketing playbook when looking for a provider. Sendinblue is a hidden gem known to some internet marketing circles and a good option for campaign coordinators.
Sendinblue ultimately has all the features you will need for a fraction of the price of other industry competitors like MailChimp. In the beginning, services will be free, but as your list grows, MailChimp's pricing skyrockets in comparison to sendinblue. I recommend building your list on sendinblue from the beginning so your costs don't significantly rise if you're successful in building an email list.
Graphics and Design: Canva.com
Building web content will require some visuals – things like stock photography, infographics, and other images. Luckily, graphic design (like building websites) is easy today. For campaigns operating with small budgets and teams, there are many inexpensive and quality options that can help you build visual content.
I recommend Canva.com for graphic design software. It's unbelievably easy to use. Many of the visuals and much of the photography on this site are from Canva.com. For $10 a month users get access to a huge database of pictures, images, and vectors. The platform allows you to custom design images using these elements. This is a fantastic alternative to getting something like photoshop if you want to keep graphic design simple, but professional. 
Stock Photography: Shutterstock.com
Canva.com recommended in the section above comes with stock photography included. It's a good multi-purpose platform and you'll probably want to start there. But, sometimes people just want more options for stock images and designs (though, I've been perfectly happy with the selection at Canva myself).
If you're looking for more stock photography, videos, vectors, illustrations, and graphic design, I'd suggest checking out Shutterstock.com. Full disclosure, I am a contributor to Shutterstock and you can find some of my work on the site. I'm recommending the site for the same reason I contribute to it – it's one of the best and biggest collections of pictures, videos, graphics, and designs.
One bonus is that if you're not finding what you're looking for on the platform, you can tweet us @streetcivics and we'll do our best to get what you need on shutterstock.com. Here's just a sampling of some relevant content…
---
---
---
---
Logo Design & Freelance Web Services: Upwork.com
If you're looking for short-term help with graphic design or web development, I recommend posting on Upwork.com. The site has become an industry go-to. It follows a very simple hiring process that allows coordinators to post jobs and have responses within hours. You can have options for your logo by the end of the day. Upwork can be a lifesaver if you're gearing up for a campaign push and need quick graphic design help.
---
Looking for more resources? Start here.