Disclosure: As a participant in affiliate prograrms, we earn from qualifying purchases made on our website. If you make a purchase through links from this website, we may get a small share of the sale from these affiliate programs. You can read our complete
disclaimer
for more details.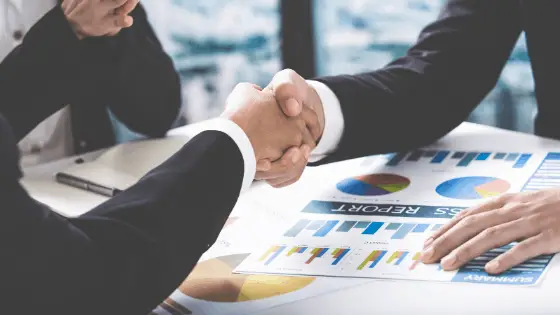 Policymakers are busy people. For advocates then, it can be hard to make an impression on an issue without good communication materials to help illustrate arguments and spell out recommendations.
"One-pagers" are single-sheet documents that summarize an issue and present an advocate's recommendation. Advocates usually give these documents to policymakers and staff during or after meetings to summarize the discussion. 
Advocates should have a variety of communication materials during a campaign. However, the one-pager is probably the most commonly used and, at times, it can be the most important document in an advocate's toolkit.
The reason the one-pager can be so important is because it's usually what policymakers and their staff read and refer to the most. Since they are bombarded with materials, arguments, and data all day, every day, they naturally need arguments boiled down as much possible to be able to understand them quickly. So, the one-pager should be the most concise document and include the best talking points.
One-pagers come in a variety of looks and layouts; so, there is no standard format that policymakers are expecting to see. However, there are at least three key elements that policymakers and their staff will be looking for in the document. They are: 
The "ask" (or recommendation), 
Relevant background on the issue, 
Analysis.
Below explores these elements a bit more and what the format of a one-pager can look like. At the bottom is a free downloadable example of a one-pager.
Elements Of A One-pager
The "Ask" (Or Recommendation)
The first section should clearly state what is being asked of the policymaker. The ask, though, should be specific enough that the policymaker will know exactly how to help. At times, it can be tempting to use broader messages as an ask. For example, "support our cause!" may sound natural during the draft stages, but policymakers will expect a plan of some sort on how exactly to support the cause. So, a more specific ask would be "introduce legislation on our cause!"
This section should not exceed one or two sentences. If the ask can't fit into a few sentences, then there may be multiple asks. Advocates should then parse out the different asks, prioritize the top three, and create a one-pager for each. 
Relevant Background On The Issue
The second section should explain why this issue is important for policymakers. The background is usually supported by statistics, testimonials, or other key information that gives an overview of the issue. It's important to remember that this section should be supported by objective information and not opinion.
The background information to include will vary by context. In some cases, background information may include how many people are impacted and how. In other cases, the section could include how many other policymakers support a bill and who sponsored it. Other background information could include key economic, environmental, or historical information.
This section should not take up more than a third of the page. The information can be presented in a variety of ways, but advocates should avoid too much text in paragraph form. In fact, avoiding paragraphs altogether, when possible, is a good idea. Showing the background information through charts, graphs, bullet-point lists, and other visual aids is usually most effective. 
Analysis
The last section should include the supporting argument for why the recommendation above is the best course of action. The analysis should build from the relevant background information and explain what impact the ask would have on the situation. 
It's best to think through what the most convincing angle will be for policymakers. This section is meant to align the interests of the advocate with those of the policymakers. So, advocates will want to present these arguments in terms of the interests and values of policymakers. Note that it's not necessary to list any counterarguments.
The analysis section should be written as objectively as possible and should avoid any language that might be seen as inflammatory. Some issues may require tough asks or sensitive arguments and navigating these conversations can be made easier through careful wording. If possible, avoid political trigger words.
Format
As stated above, there is no standard format for one-pagers, and it's best to keep them as simple as possible. While it can be nice to have a professional design the document, it's not necessary. Simple documents produced in Word or Google Docs can be just as effective as professional designs. 
Advocates should feel free to get creative with designs and layout too. Often the ask is stated clearly and immediately, the background information is presented in visually appealing ways, and the analysis in easily-digestible text. The most common mistake for one-pager designs is putting too much information on it. Open space and simplicity can help make the document easy to understand (and easy to make).
If professional graphic design help is needed, check out upwork.com (read more here) to find freelancers who can help with these types of projects.
Example One-pager
Below is a free downloadable example of a one-pager. The example uses a fictional scenario to illustrate the key elements listed above. It was created using canva.com in about 20 minutes. You can learn more about digital communications and cava.com here.

If you'd like more examples or help with one-pagers, tweet us @streetcivics!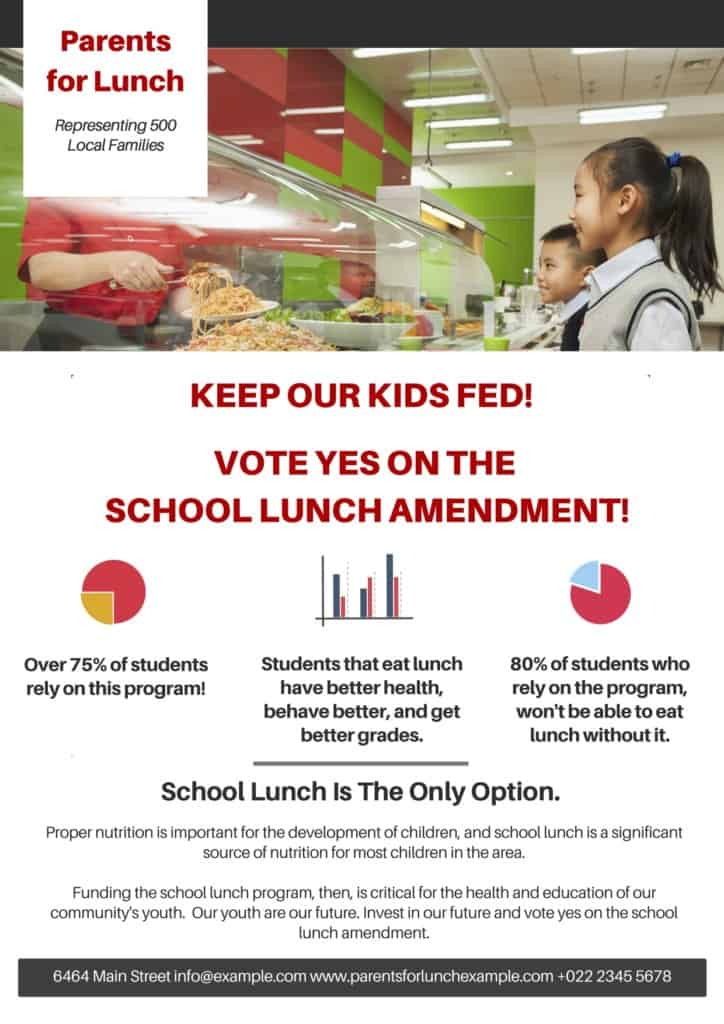 ---
Looking for more on advocacy? Check out our post on what it means to be an advocate.