Disclosure: As a participant in affiliate prograrms, we earn from qualifying purchases made on our website. If you make a purchase through links from this website, we may get a small share of the sale from these affiliate programs. You can read our complete
disclaimer
for more details.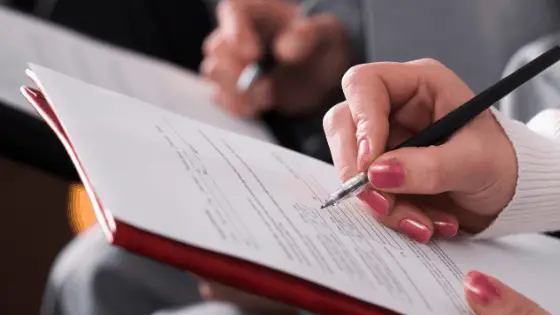 Volunteering can be a great way to get involved in your community, improve your own wellbeing, and build professional skills.
Volunteering, of course, looks good on a resume. Even unrelated volunteer work can be viewed well by prospective employers. Examples of volunteer work that might improve a resume could include fundraising, tutoring, providing meals or clothing to those in need, or contributing through the arts.
Volunteer roles can vary greatly depending on where you want to get involved and how. In most communities though, there are ample opportunities and the roles that you could serve may only be limited by your imagination.
Two essential for volunteering are:
Do something that truly interests you, and
Do it consistently.
As there are so many ways to volunteer, it's crucial you do something you will actually enjoy. Otherwise, your lack of enthusiasm will be transparent and some may suspect you're there out of ulterior motives. 
Consistency is also key to being a successful volunteer. Finding something you enjoy and doing it over and over again will have compounding effects; you will gain more and more skills and have a bigger and bigger impact over time. Whether it's once a week, month, quarter, or a year, your impact will grow. 
And, yes – even once a year will have a big impact. I've volunteered just once a year at an event for many years in a row. My skills have grown, my network has grown, and the organizers continue to rely on me to play a leadership role because they recognize my consistency. This has opened up several opportunities for me in my career (which was not my intention) because I was exposed to more and more people in the organization over the years.
While some people may be motivated to volunteer to improve their professional credentials, it's best to go into a volunteer experience with the frame of mind that you are serving your community and, consequently, yourself. 
Motivations play a big role in what type of experience you'll have as a volunteer. Studies have shown that people who volunteer out of self-interest, don't experience the same health benefits as people who do it simply to give back. 
Those who volunteer out of there desire to help others, on the other hand, have better mental and physical health as well as better overall social wellbeing and life satisfaction.
If you're just looking to volunteer as a way to improve your resume, though – that's ok! And, if that's what's truly driving you to volunteer – that's ok too! 
As long as you perform the actual volunteering duties with the mindset that you are there to serve your community, you'll have a better overall experience that will pay off in the long run – for you and your community.
Below is a closer look at some of the most common forms of volunteering including the level of commitment required, roles, and sectors for volunteer opportunities.
What are the different types of volunteering?
There are many different ways to volunteer and it's good to think through what would best fit your lifestyle before getting involved.
Types of volunteering could be categorized in many ways including the commitment required, roles, and sector. Commitments range from casual help to full-time positions. Examples of roles could be tutors, coaches or board members. Sectors could include environmental or social services and the arts. 
Here's a look at each way of categorizing volunteer roles:
Level of Commitment Required 
Online and "micro-volunteering" – For those who have very little time, but still want to volunteer, online and micro-volunteering activities are some of the most convenient options. Micro-volunteering (also known as byte-sized volunteering, virtual volunteering, and speed volunteering) is a growing trend among the tech-savvy younger generations. 

The opportunities can range from signing petitions, to assisting others over skype to helping researchers examine data. Here are five great opportunities in the micro-volunteering world (note, however, that some of these opportunities require a serious commitment):

> Work with 7 Cups to offer emotional support for those in need.

> Assist researchers with everything from antibiotic developments to mapping the galaxy by completing small tasks at Zooniverse.

> Help people rise above poverty by training them on how to use technology with Right Here at Home.

> Be a crisis counselor over text message with the Crisis Text Line.

> Help the visually impaired over live video calls with Be My Eyes.
Informal – This category could include a variety of activities ranging from teaching your neighbor math to neighborhood cleanups to buying a meal for someone in need. The defining character of informal volunteering (as defined on this site) is that there is no organization behind the effort – it's completely citizen-led. 

For those still hoping to boost their professional credentials, informal volunteering is fine to put on your resume – if – it's done consistently. Teaching your neighbor one math problem is not something your employer will (or should) care about. Teaching your neighbor math over several months or more could be something worth noting, however.
Formal – Formal volunteering is through organized efforts that set out to achieve certain objectives in the community. Volunteers typically either need to sign up or apply for these positions and have an agreed-upon role. These programs are usually offered through government or nonprofit organizations.

The types of volunteering that could fall under this category vary from helping at animal shelters to unpaid internships to volunteer firefighters to assignments in foreign countries like with the Peace Corps. Often organizations rely on these volunteers and/or spend a lot of money to train volunteers. So, these positions require the biggest commitment and sometimes a bit of sacrifice. 

That being said, formal volunteering positions are usually viewed as equivalent to work experience. So, while these positions demand a lot, they are also great ways to build your career and give back to your community at the same time. If you think you're ready for a more formal opportunity, I would suggest the following resources:



Idealist.org – a trusted website with many opportunities. I have personally found jobs and volunteer opportunities off of this site.
Volunteermatch.org – is another well-known site. I cannot speak to the platform personally, however.
Other – A final catch-all category might include things like social actions such as signing petitions or one-off community initiatives like charity drives. Advocacy and civic engagement fall under this bucket and, at times, these actions could be political or seen as political by others.

Political-based volunteering is something Street Civics strongly encourages! And, despite contentious political climates, listing these positions on your resume could be an asset in certain cases – but, maybe not all cases. In some work environments, it may be best to not bring up politics. In this case, you might consider listing your position and duties, but not revealing which party or campaign you volunteered with.

If you want to know more about getting involved in politics, check out our post on how to become a political volunteer here. 
Volunteer Roles
As alluded to above, volunteers can play many different types of roles. Some organizations have very defined responsibilities for volunteers, while other organizations may be open to suggestions and have some flexibility. 
The worst thing a prospective volunteer can do, though, is to enthusiastically go through the onboarding process and then lose interest when the real works begins. This happens quite often and, so, it's important you have a very clear idea of what the work will entail. If it sounds like something that may become difficult to sustain over the long term, either ask to see if you can shape your role into something more engaging or find another place to volunteer.
Keep in mind that many of these organizations have limited time and resources. So, volunteers who are only flirting with the idea of a committed role can distract from very important work often carried about by these agencies.
Below is a sampling of roles to give you a sense of the types of opportunities out there. If you don't see a role that fits you, don't worry – there are infinite positions out there, you just have to look.
Program Volunteers
Programmatic volunteers are a general category of volunteers that carry out specific initiatives. For example, programmatic volunteers may help clean up trash in a park, build a house for Habitat for Humanity, collect signatures for a petition or any other tasks that directly contribute to an organization's program. These are the most common positions out there and are the "lifeblood" of volunteer services.
Communications, Administrative, & General Support Volunteers
Communications, administration, & support services are another way for volunteers to give back through supportive roles such as developing communication materials, filling out paperwork, or assisting with general office maintenance. These roles can be great for those trying to enter fields like graphic design, web development, communications, human resources, and office administration.

Web developers and graphic designers are often in short supply in the nonprofit world. In fact, even large government agencies struggle with finding good help in these realms. The National Parks Service, for example, welcomes the input of web developers to help improve their sites.
Often these types of volunteers are warmly welcomed by smaller nonprofit agencies. If you are interested in developing these types of skills and can't find postings for a position of this kind, try reaching out directly to a local nonprofit to see if they need help with these types of tasks.

Reaching out directly to a nonprofit organization is a great way to get attention because it shows you are interested in that type of work in particular. Hopefully, that means you'll be a committed volunteer down the line.

If you have these skills, you might want to put them to use in your volunteer work as it's sorely needed by many organizations.
Teachers, Tutors, and Coaches
Teaching, tutoring, and coaching are great ways to have outsized impacts. While volunteers in this category could work with a range of ages from early childhood to the elderly; working with youth, in particular, is one of the most beneficial ways to get involved as it has ripple effects throughout the community. In fact, working with youth is one of the best ways to reduce crime in your community.

Some people, though, get a little uncomfortable with the idea of reliving algebra and worry they may not remember some of the material children and young adults are learning. In that case, volunteers could consider coaching and/or general mentoring through things like leading nature hikes or youth dialogues.
Studies show that the most important thing is for young people to have role models with integrity – not necessarily role models who remember the Pythagorean theorem. 
Researchers and Translators
Research and translation are great ways to support important work in the community and around the world. This type of support can be a nice backdoor to valuable work experience which can often be difficult to come by as an entry-level employee.

These positions require special skills but, most college students would be able to assist with nonprofit research. People who speak multiple languages are always in high demand as well. 

The United Nations, for example, is always looking for assistance in translating documents and helping with local research. Listing volunteer work experience with the UN and other high profile organizations will likely get the attention of employers.
Fundraisers
Fundraising is another welcome effort by nonprofits and charities. This type of work can also be fun and engaging – especially for the extroverts among us. The roles of these volunteers can be supportive or volunteers may be front and center with prospective donors. 

Fundraising can be an ongoing effort or it can require just a single night of help during an event. Volunteers can acquire highly valuable skills in doing this type of work. Even employers in for-profit industries should recognize the skill set involved in fundraising, which can often translate to skills need in positions like sales, communications, media relations, human resources, and more.

If you really value and believe in the work of a local charity, consider getting involved in their fundraising efforts.
Members of Boards & Trustees
Governance & trustees are ways to help manage the overall work of an organization. Nonprofits are governed by boards of directors, which are usually comprised of all volunteers. Though, they are reimbursed for things like travel if necessary.

While it can take some time to get invited or nominated to the board of a nonprofit, these roles are highly valuable and great additions to resumes.

These roles tend to be a little more intensive than other volunteer roles, however. The work of governing an organization can be time-consuming and require careful decisionmaking. While many boards and trustee roles tend to be filled with more established professionals, more and more organizations are valuing the input of young adults and professionals.

So, those just getting started in their careers shouldn't be intimidated by these positions – they can be educating professional experiences and look extremely good on resumes.
Sectors
The sectors volunteers can get involved in are as numerous as the roles volunteers can play. Below are just a few of the most common sectors volunteers can get involved in.
Childhood education and youth development,
Civic engagement and organizing,
Emergency response and relief,
Environmental management,
International development and peacebuilding,
Public health,
Refugee and migrant assistance,
Social services (such as working with the homeless or poverty reduction),
Urban planning and community development, and
Working with the elderly and senior care.
Additional Resources
If you didn't find what you were looking for above, check out these resources for more on volunteer opportunities:
Final Thoughts 
While volunteering can be a truly beneficial act – both for you and your community, not all volunteer positions or organizations are created equally. Some volunteers can do damage to communities if the program is poorly designed. Therefore, if you're considering volunteering with an organization – it's very important to do your homework first. 
Before volunteering with an organization, always check the organization's:
Missions and values,
Criteria for choosing volunteers,
Program design and the amount of input local communities have on the program,
External press and reporting done on the organization,
Financial situation and use of funds, and
Reports from past volunteers or staff (protip: see if you can find any information on glassdoor about the level of staff satisfaction at the organization).
Volunteers going abroad should be extra cautious of the work they will be doing. There is a long history of nonprofits doing damage in less developed countries and making money off of volunteer work. Please, please do especially thorough homework on organizations before getting involved in any efforts outside of your local community.