Disclosure: As a participant in affiliate prograrms, we earn from qualifying purchases made on our website. If you make a purchase through links from this website, we may get a small share of the sale from these affiliate programs. You can read our complete
disclaimer
for more details.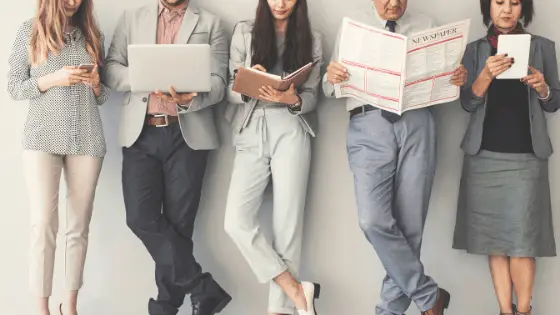 While voting and census participation are the two activities that tend to come to people's minds when thinking of civic engagement, there are infinite ways for people to get involved.
The term civic engagement doesn't have a standard definition and it could be applied to a range of activities. Examples include local clean-ups, tutoring, donating blood, membership in community associations, voting, census participation, writing lawmakers, protests, and civil disobedience.
In other posts, Street Civics has more narrowly defined civic engagement but, for this post, the term is used in its broadest sense – participation in community activities and decision-making.
Civic engagement activities could be either political or apolitical. I often get the impression that people sometimes struggle to find apolitical means of engagement. On one hand, there seems to be an endless sea of ways to get involved. On the other hand, it's difficult to know what's worth your time and what organizations are trustworthy.
Political participation can also be a bit intimidating upon first glance. However, readers should not feel intimidated by any means of engagement. Every experience is a learning opportunity and people won't turn away good help (provided said help is not intentionally or unintentionally sabotaging the collective effort). 
The below list of civic engagement activities is divided into six sections with three suggestions each. Five sections are different means of getting involved apolitically (locally, nationally, etc.). The last section is devoted to political means of involvement.
The below suggestions are reputable and impactful means of getting civically engaged. I have personally gotten involved in many of the efforts below and believe in their impact. No matter how one gets involved, though, always do some background reading on the opportunities and sponsoring organization – especially when doing work outside of your community – to make sure the program is legitimately helpful.
Apolitical – Electoral
1. Become an election poll volunteer.
Volunteering on election days can be exciting work! Helping make sure every vote gets counted is a noble and nonpartisan way of getting involved. There are typically a few different assignments including early voting workers, polling place workers, technicians, interpreters, and a precinct captain.
The exact roles, eligibility requirements, and pre-training are determined at the state level. In some states, you also may be given a stipend for your work. If you're interested in volunteering on election day, you can find a link to your state's or territory's board of elections in this post. You can also check the national compendium for more information on your state. 
2. Volunteer for National Registration Day.
National Registration Day is a holiday endorsed by a few election agencies and nonprofits to celebrate democracy. The day is used as a catalyst to register voters across the U.S. The efforts supported by volunteers have had tremendous impacts and registered millions of voters. In 2018 alone, the program registered over 800,000 voters.
Volunteering for National Registration Day is usually one of my first suggestions for people looking to get involved in elections. It's one day a year, and it has a tremendous impact. It's also a great introduction to the electoral process. You can find out more on their website linked here.
3. Register voters with nonprofits. 
Registering voters is important. So, I'm suggesting two ways to help. While National Registration Day tends to be one of the biggest catalysts for voter registration, there are hundreds (perhaps, thousands) of voter registration campaigns taking place all the time. Many nonprofit organizations have ongoing campaigns dedicated to getting people ready to vote.
If you want to get involved in the electoral process regularly, try looking through HeadCount's list of nonprofits that do this work. Many of these organizations offer ongoing and flexible opportunities for volunteers.
Apolitical – Local
4. Work with youth.
Youth development is something that concerns the whole community. Providing good role models for youth is a critical factor in their success later in life. Not only that but keeping kids in school is one of the best ways to prevent crime in communities.
Supporting the development of youth in your community could take many forms such as coaching sports teams, tutoring, teaching life skills, or providing constructive extracurricular activities. It's best to check with local schools or search "youth" on Idealist.org for local opportunities.
5. Assist public health efforts and the elderly.
Studies have shown that when healthcare providers and the community engage each other more the whole community becomes healthier. Public health is virtually in perpetual need of more support – both from individuals taking more responsibility for their behavior and through sustained contributions to public health programs.
One of my favorite ways to get involved is by donating blood. It's a simple process, requiring very little time and effort and will actually save lives! The Red Cross app even updates you when your blood arrives at a hospital to help a patient. How cool is that??? If you can, I strongly recommend giving blood. Who knows, you may end up like James Harrison and end up saving millions of lives!
If you aren't eligible to give blood or faint at the sight of it but still want to get involved in public health, check out Idealist.org for public health opportunities in your area.
6. Engage local government
While engaging local government may sound a bit dull to some, it's really not. In fact, engaging with local town halls or hearings can be productive (and sometimes entertaining). Of course, politics can inject high emotions, but getting involved in local decision making with a level head can have important impacts on your everyday life. 
At times, local government decisions can serve as a model that bubbles up to the regional and national levels, making citizen engagement at the local level that much more important. Finding out just how to get involved, though, can be a challenge even in some of the most populated cities. 
I suggest monitoring your local government's social media and websites for upcoming town halls, meetings, hearings, votes, etc. Keep an eye out for when big decisions are coming up. You don't have to wait until officials are holding town halls; send them letters and/or organize efforts to demonstrate your opinion anytime decisions are being made and you have an opinion worth sharing.
Apolitical – National
7. Join the AmeriCorps or SeniorCorps.
These two programs are organized through federal agencies but are driven by local needs. AmeriCorps and Senior Corps volunteers find opportunities to serve their communities locally or nationally in a variety of capacities like teaching, community development, and environmental management.
While AmeriCorps is open to people of all ages, Senior Corps is for those 55 and up. Many young professionals volunteer with AmeriCorps to gain strong professional experience while giving back. Senior Corps is a relatively newer program that offers a structured way for seasoned professionals to give back by sharing their deep professional experience. 
Both programs have unique positions available in local communities and all over the country. If you're interested, you can find out more here.
8. Volunteer with the National Park Service.
If you're the outdoorsy type and live near a national park, you'll want to volunteer with the National Park Service (NPS). Volunteers can help keep local parks clean and pure while enjoying their natural beauty. 
Opportunities with the NPS can range from helping with a one-time event to long term positions. Admittedly, this is one of my favorite examples on this list because the opportunities with NPS can take place in truly awe-inspiring national parks. Not only that but if you manage to log 250 hours of volunteer service, you're able to get the coveted America the Beautiful Pass that allows free entry to ALL national parks!
To find volunteer opportunities with NPS, check here.
9. Support National Nonprofit Organizations.
There is no shortage of nonprofit organizations doing incredible work. No matter what issue you care about there is likely an organization dedicated to promoting it – maybe even lobbying Congress for it as well. Supporting organizations that align with your interests is a great way to invest in the things that matter to you.
Many people never realize that some organizations are working hard on their behalf or in the name of their interests. While the term "lobbying" can sound like a dirty word to some, the activity is an important part of democracy, and many organizations lobby. If there is a particular issue that you care deeply about, you might consider supporting a credible nonprofit organization that represents your values through donations or volunteering your time.
If you're not familiar with any organizations off the bat, take your time to get to know some before donating. Follow several that seem to represent your values for a few months to get a feel about how they talk about the issues. If it continues to resonate, support them heartedly!
Apolitical – International
10. Volunteer with the Peace Corps.
I completed two assignments with the Peace Corps, and I voluntarily lobby for the National Peace Corps Association once a year. So, I can say with confidence that I would recommend joining the peace corp – to the right the people, that is.
Volunteering abroad is a serious commitment. Peace Corps Volunteers (PCVs) serve for two years after receiving three months of training. They are often assigned to remote places in the world and live with few amenities. If volunteers are lucky enough to have electricity and running water, other volunteers will mercilessly tease them for being in the "Posh Corps."
While not for everyone, the Peace Corps is an incredible opportunity to experience life in other countries – not as a tourist, but as a member of the community. For those who truly have a passion to give back and discover the world, consider a more serious path to service. You can find out more here.
11. Become a UN Volunteer.
UN volunteer roles tend to be specialized, professional, and require serious commitment. However, there is a wide range of roles available to volunteers including translation, adminstrative support, human rights advocacy, disease outbreak response, refugee assistance, and much more.
Some of the positions such as translation are available online, others will require volunteers to be in-person. Like the Peace Corps and AmeriCorps, the UN volunteer program is a great way to gain experience professionally while giving back. Qualifications will vary greatly depending on the position, but there are many opportunities. Find out more here.
12. Support international nonprofit organizations.
Just as nonprofit organizations are working at the national level for many interests, many nonprofit organizations are working at the international level as well. Consistently supporting reputable organizations that work on issues you care about is a natural way to get involved at the international level as well.
Many nonprofit organizations also have volunteer abroad programs. HOWEVER, A WORD OF CAUTION. Volunteer abroad programs are notoriously tricky endeavors. For one, working in international development successfully requires extensive planning involving the local community. There are a lot of ways to get international development wrong and there is probably a patron nonprofit for every offense. 
Secondly, volunteer abroad programs have also become cash cows for sketchy and predatory "nonprofits." Even if the organization you volunteer with is reputable, it doesn't mean they know what they are doing on the ground in foreign lands. Many well-intentioned church groups have supplied kind-hearted volunteers (and their cash) to sham operations abroad over the years. 
In some cases, it can be extreme and "volunteers" may be unwittingly supporting illicit activity or feeding into local power dynamics. For these reasons, I strongly urge anyone that is considering volunteering abroad to do extensive background research on prospective programs and organizations. 
There are, of course, very trustworthy and worthwhile experiences facilitated by international nonprofits and, if you're truly considering signing up with one of these organizations I would encourage you to aim for the big names like Doctors Without Borders, Red Cross, and Habitat for Humanity. While big organizations can make mistakes abroad too, they are much less risky than some of the random organizations that pop up on a google search for "volunteer abroad."
Apolitical – Online
13. Help researchers advance science on Zooniverse.org.
Zooniverse allows volunteers to help researchers with a wide range of interactive tasks. For instance, researchers often need assistance in pattern recognition; recently, volunteers have been asked to look for wind patterns in thousands of pictures of the surface of Mars. 
The platform is open to researchers from all sorts of fields. So, the tasks for volunteers on Zooniverse can vary greatly. The platform promotes "people-powered research" and is an amazing way for any science geek to give back.
14. Counsel those going through challenging times with the Crisis Text Line.
The Crisis Text Line is exactly what it sounds like and has become an important online resource. The program naturally requires a serious commitment from volunteers given the potential stakes involved. 
Volunteers are first required to undergo 30 hours of training; they are then asked to be logged on for four hours a week until 200 hours are reached. The Crisis Text Line is particularly grateful for the night owls among us as most texts come in between the hours of 7 pm and 3 am. Find out more here.
15. Help the visually impaired complete everyday tasks with Be My Eyes.
Be My Eyes is a revolutionary yet simple idea. Volunteers help the visually impaired complete everyday tasks over video chat. The app has had dramatic impacts on the lives of those with visual impairments. Since it launched, the app has attracted more than 3,000,000 million volunteers to the platform.
To volunteer or request help, you just download the mobile app and wait. You and several other volunteers will receive the same alert when someone needs help. So, if you can't answer the call, another volunteer in the group can pick up.
Political 
16. Volunteer for a party or candidate.
Those who are politically inclined or strong supporters of a candidate may want to consider volunteering for a political party or a specific campaign. Volunteers can get involved in a wide array of tasks and there are jobs even for the more introverted.
As always, political volunteers should be mindful of who they engage with as well as where and how. Volunteers have the biggest impact within their communities and make the biggest impression with face-to-face interaction. Mail works too but, over-the-phone engagement could damage a campaign. 
If you want to know how to volunteer for a party or candidate read our post about it here.
17. Stay engaged with officials at all levels.
Ordinary individuals can make a big difference in the way government runs if they engage thoughtfully and consistently. And, that's not just empty encouragement; I've seen individuals influence government law and policy because they were committed to making a change. 
Make no mistake, it's not easy to change government institutions as a single individual; it takes time to build relationships and to gain allies. It also requires a commitment to stay up-to-date and to deliver the right messages at the right time. 
If people are truly committed to developing relationships with their elected leaders, they often develop relationships with staff members first. So, start by reaching out to set up a meeting with an official, but don't be surprised if you're offered a meeting with a legislative director or assistant. Maintain connections to the office, build support, and work towards higher-level meetings. If you're new to advocacy, check out our post that includes three things you should know. 
18. Start a movement.
While this might sound bold (or trite depending on your perspective), Street Civics is dedicated to creating resources that help people create social change. In my research, I've come across an endless supply of examples of "ordinary" people having extraordinary impacts on the world. 
There are many approaches to social change such as advocacy, grassroots activism, community involvement, community organizing, and more (see below). All are valid approaches and the lines between them are often blurry. Ultimately, the important thing is that people understand they have the power to create the change they seek. For those looking to make a bigger change, see below for additional resources. 
Additional Resources